Date of Publishing:
The bedroom is always an ideal private space for homeowners, as it provides a place for them to relax and converse. It is difficult to bring your favorite gray tones into that space because they are difficult to combine with other colors and do not easily liven up the space. Hopefully, the following 15 vibrant gray bedroom ideas will provide you with plenty of inspiration. There are thousands of other fantastic home design ideas at LUXURY PHOTO.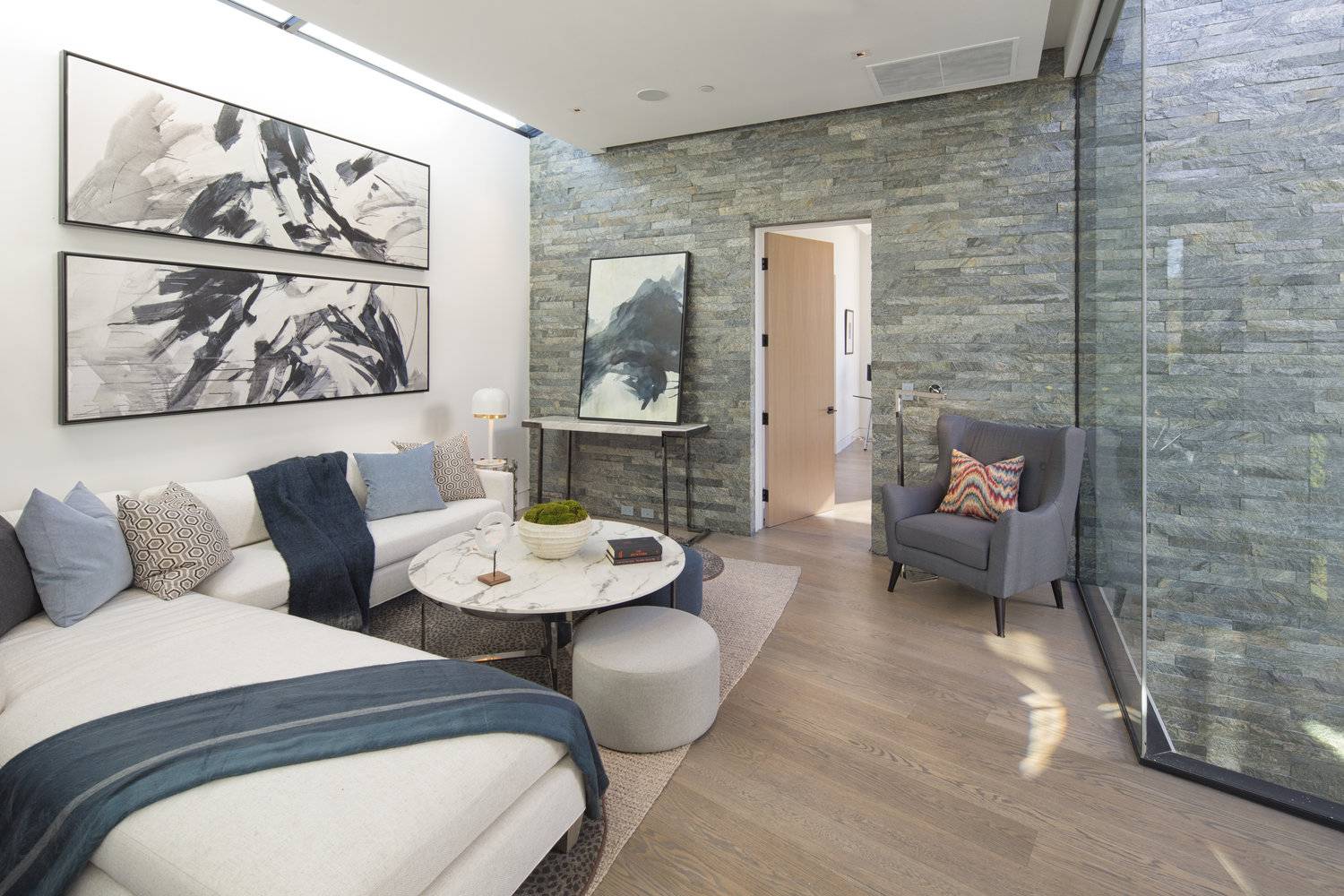 1 | The tiled wall in the modern and modern bedroom alternates between gray and moss green. Sophisticated North Cliffwood Modern Home in Los Angeles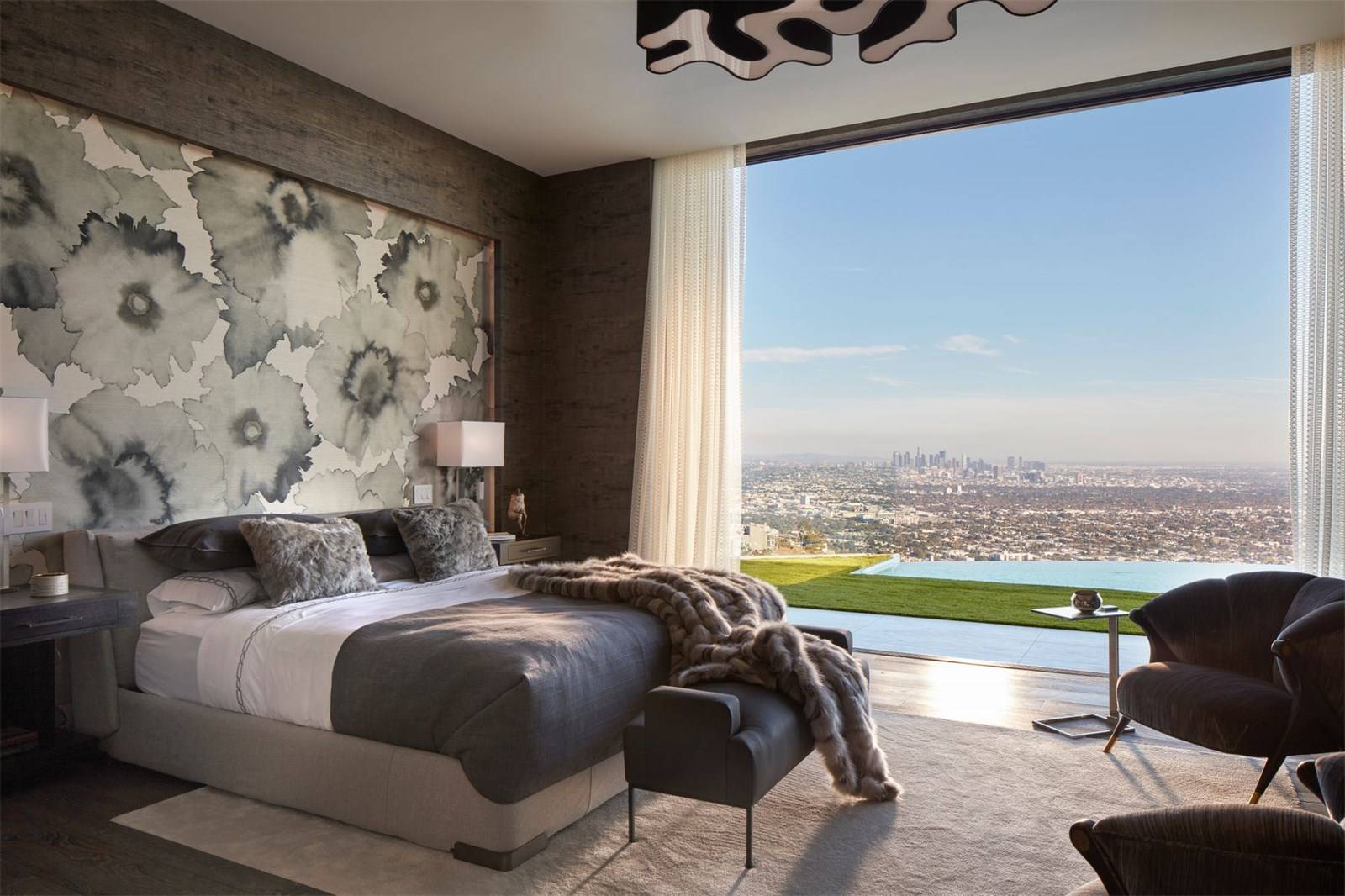 2| With deep tones, the gray and white art painting is the focal point of the bedroom. Viewmont Drive Modern Home in Los Angeles by Michael Mueller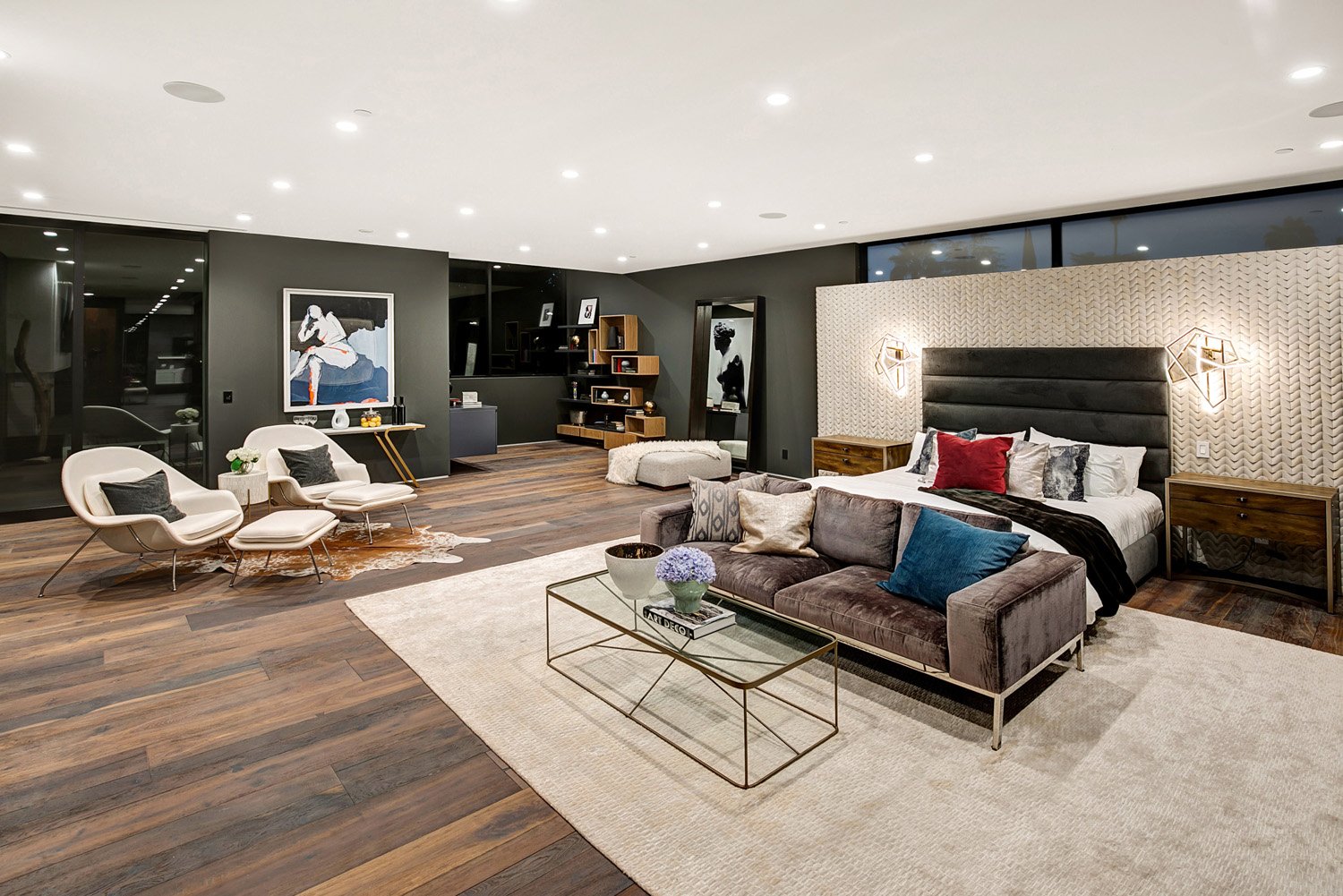 3 | Because of the glossy paint and appropriate lighting, the use of gray tone and black glass doors does not darken this spacious bedroom. Extraordinary Valley Vista Modern Home in Los Angeles by C-Oliveria Design Studio
More Ideas for Bathroom: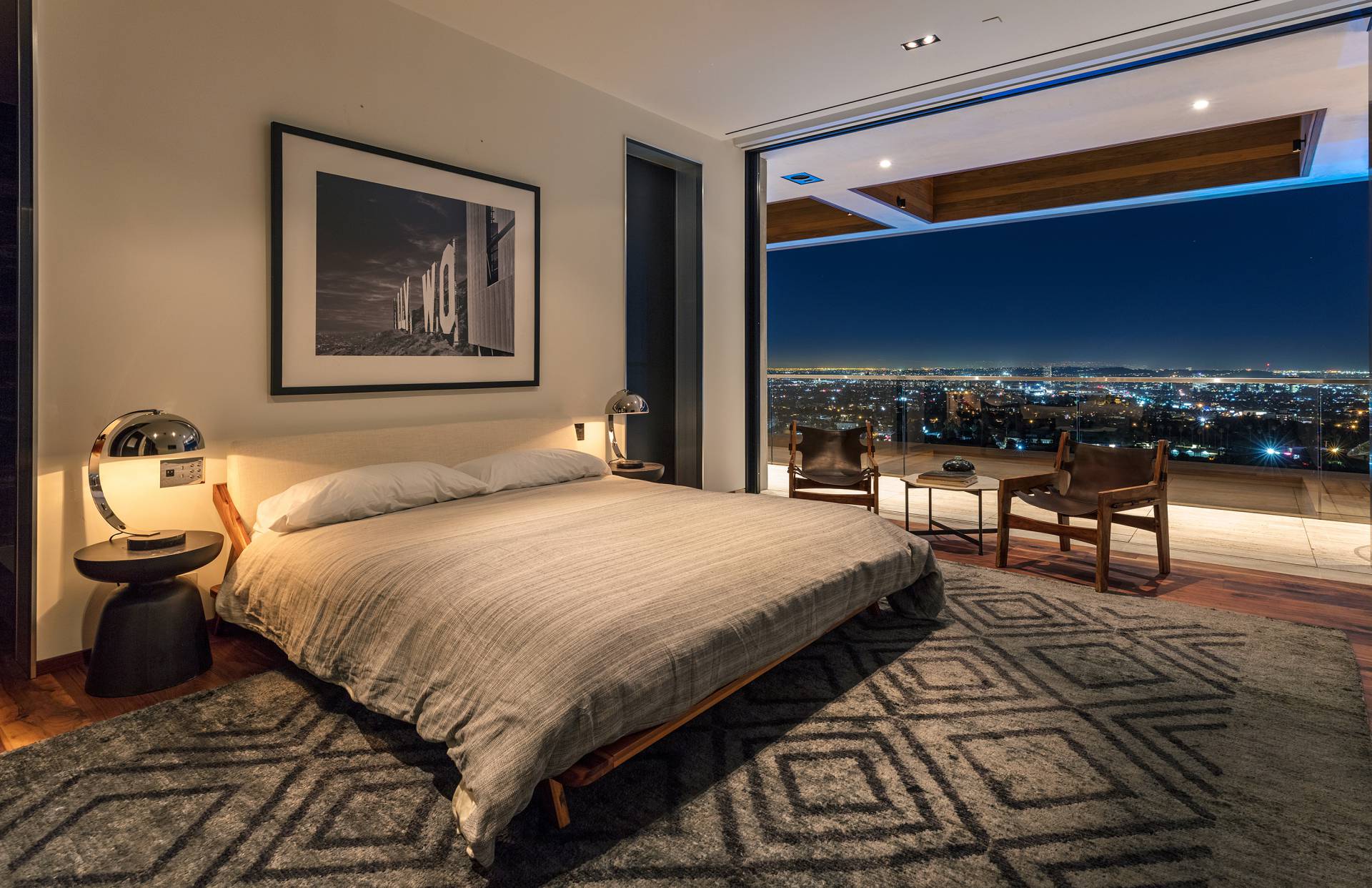 4 | The smooth contrast between the bed sheet and the gray carpet creates a relaxing atmosphere in the bedroom. Incredible North Stanley Modern Home in Los Angeles by XTEN Architecture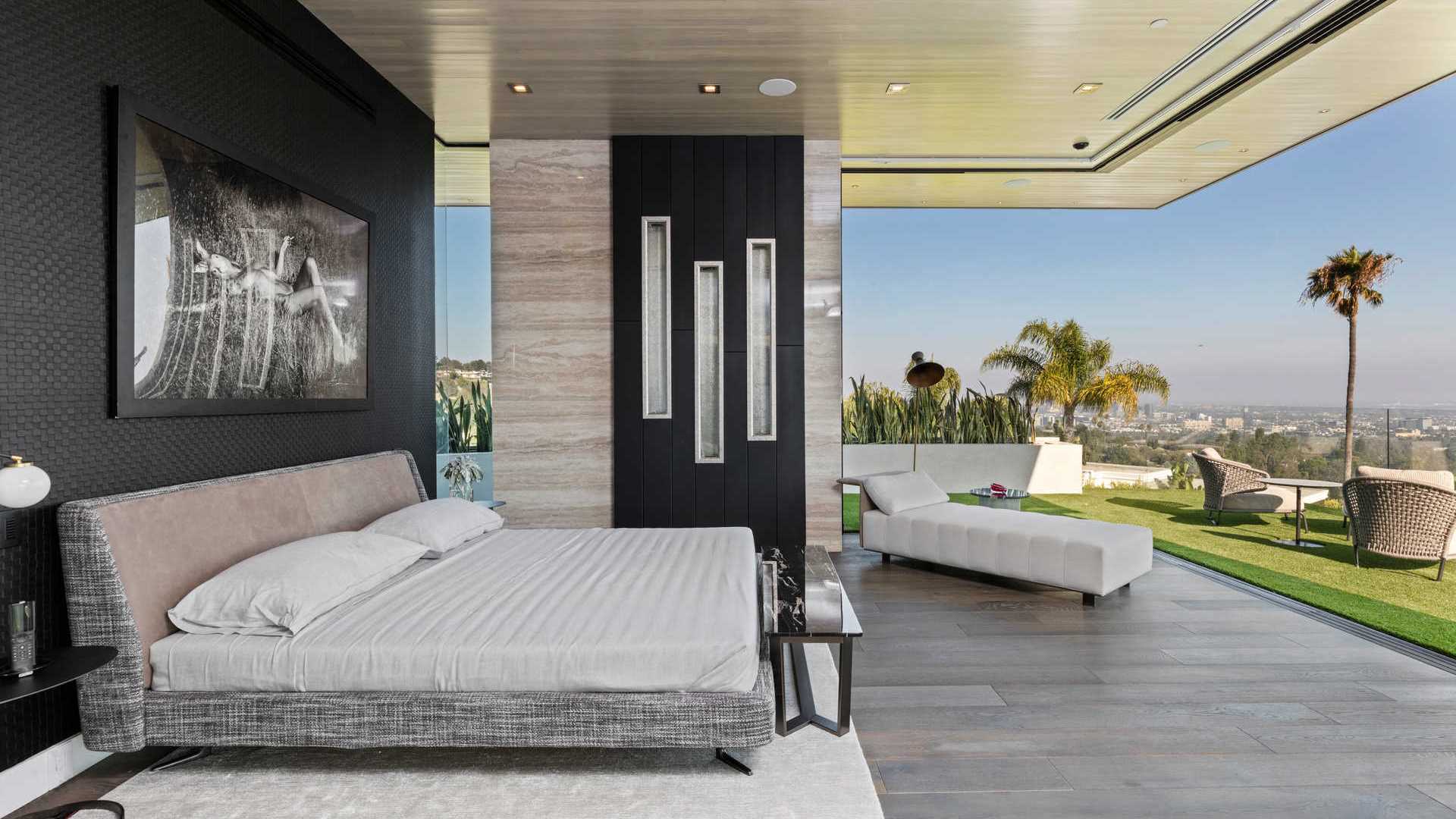 5 | The open bedroom space is set against a striking backdrop of tanned black walls with small motifs and gray art on the wall. Prime Shadow Hills Modern Masterpiece in Los Angeles by Ferrugio Design & Associates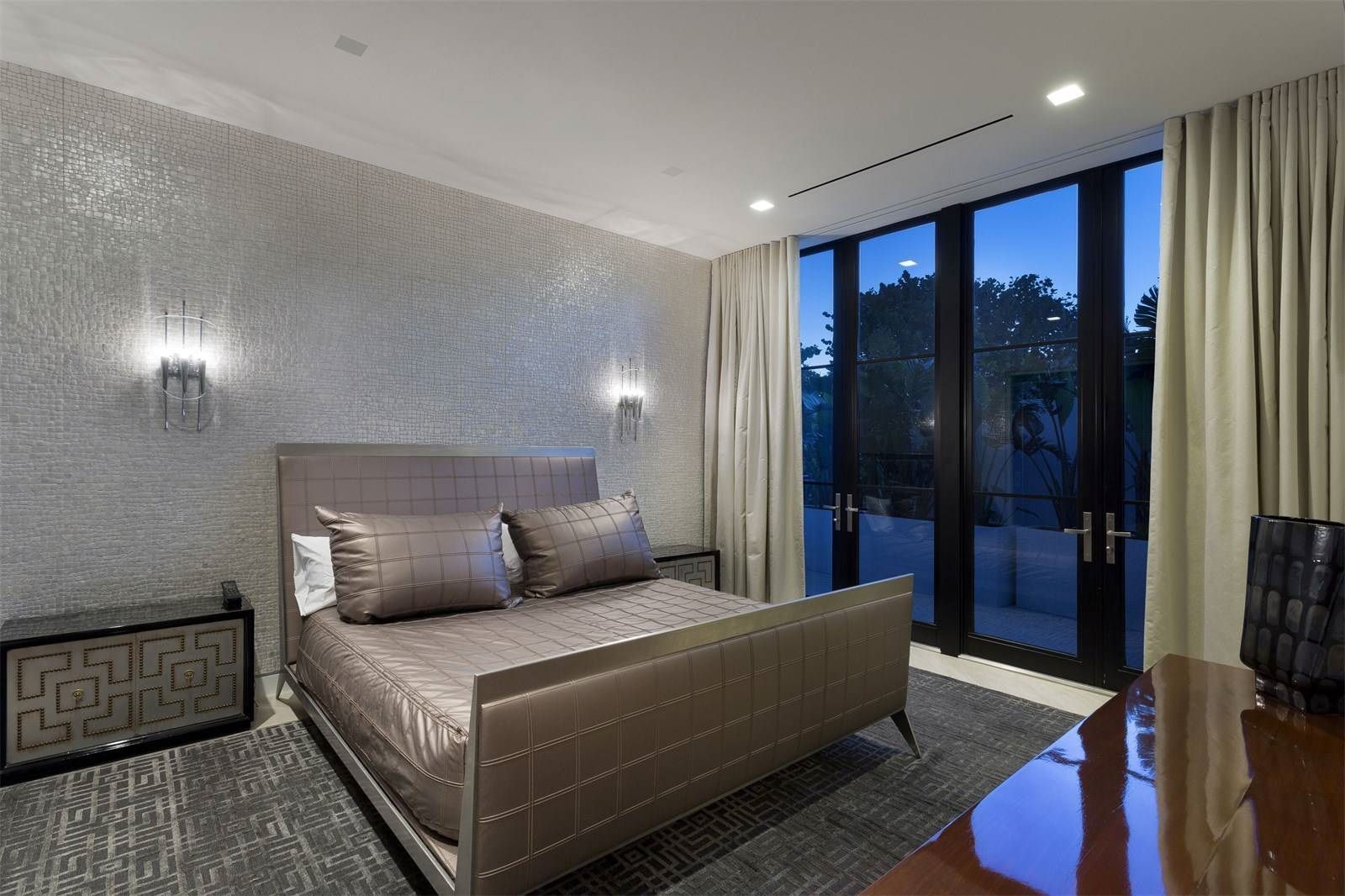 6 | To create a magical combination, special silver wallpaper was combined with gray carpet. Intracoastal Hillsboro Beach Modern Home in Florida by George Brewer
More Ideas for Living room: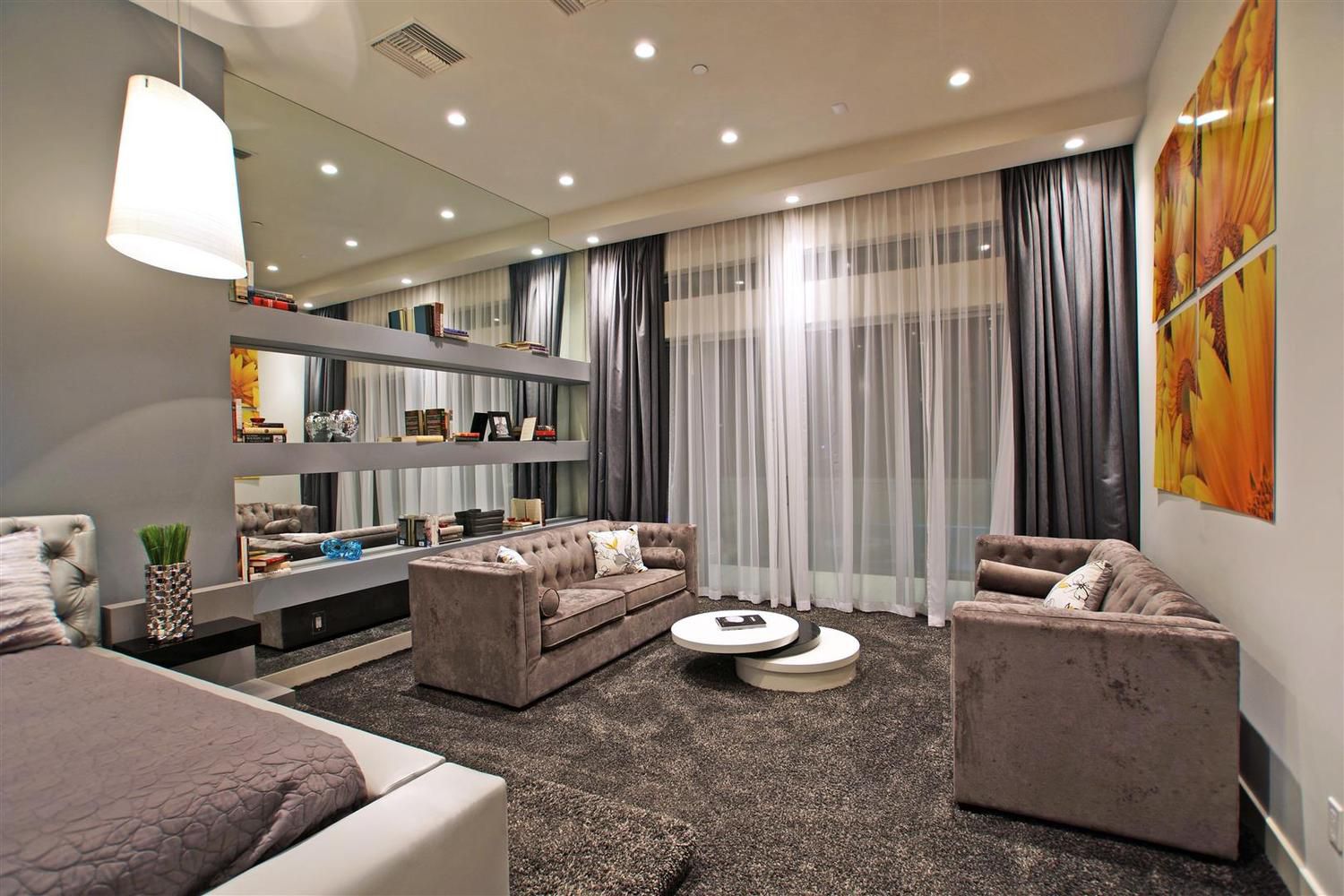 7 | A youthful and dynamic bedroom space is created by the use of various gray tones. Fabulous Meadowhawk Lane Modern Home in Las Vegas by Mark Tracy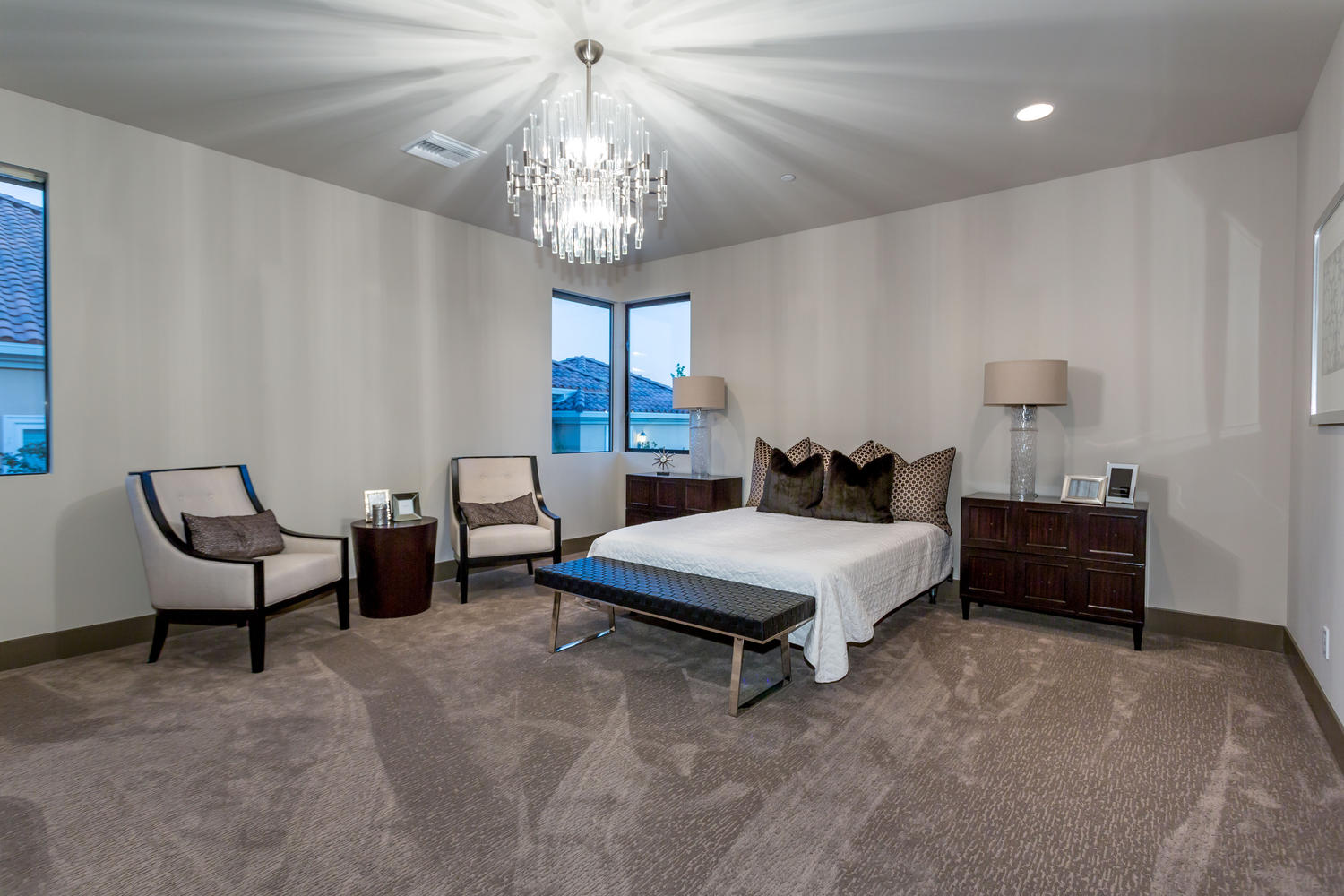 8 | Chandeliers add a touch of elegance to a simple bedroom with monochrome walls. Villa Rica Drive in Henderson, Las Vegas sits on A Spectacular Site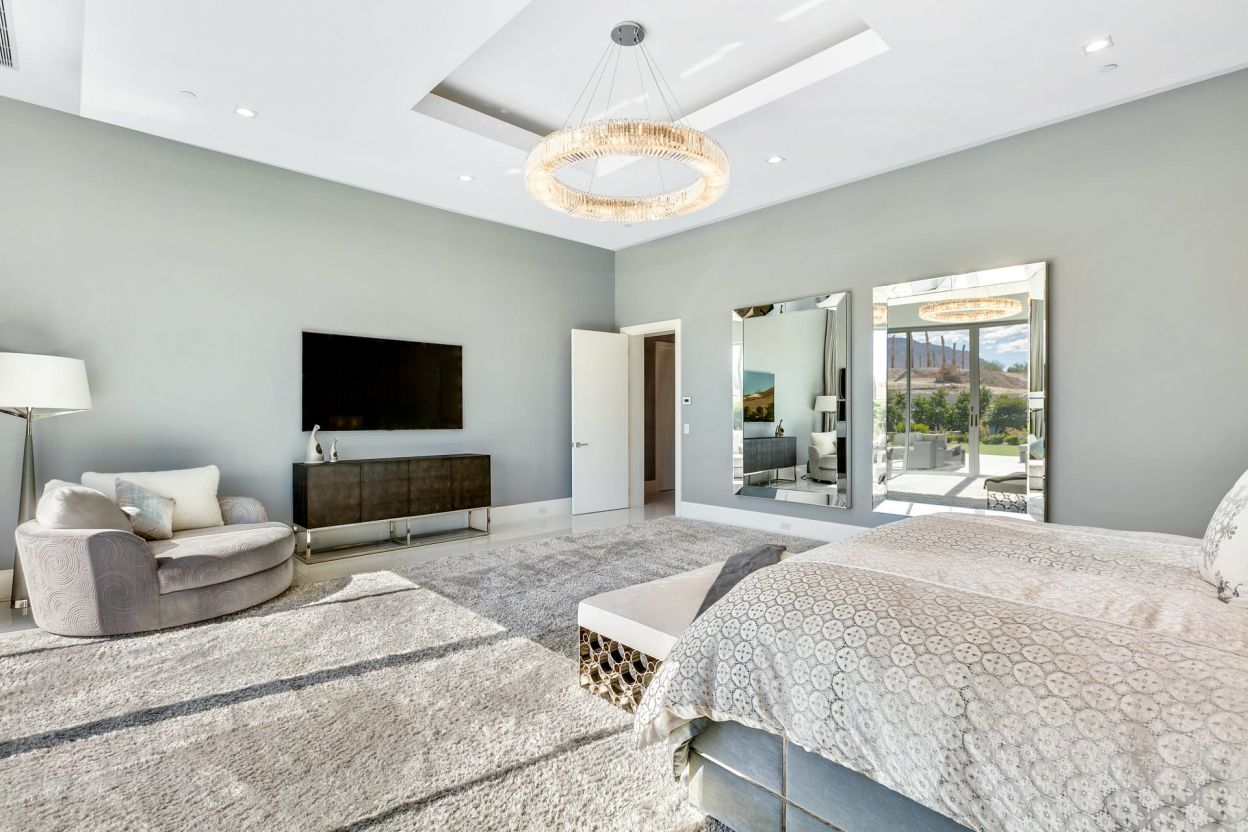 9 | The glossy gray paint in the bedroom lets in a lot of light, and the mirror adds to the feeling of space. Sensational Modern Luxury Home in Las Vegas with exquisite landscaping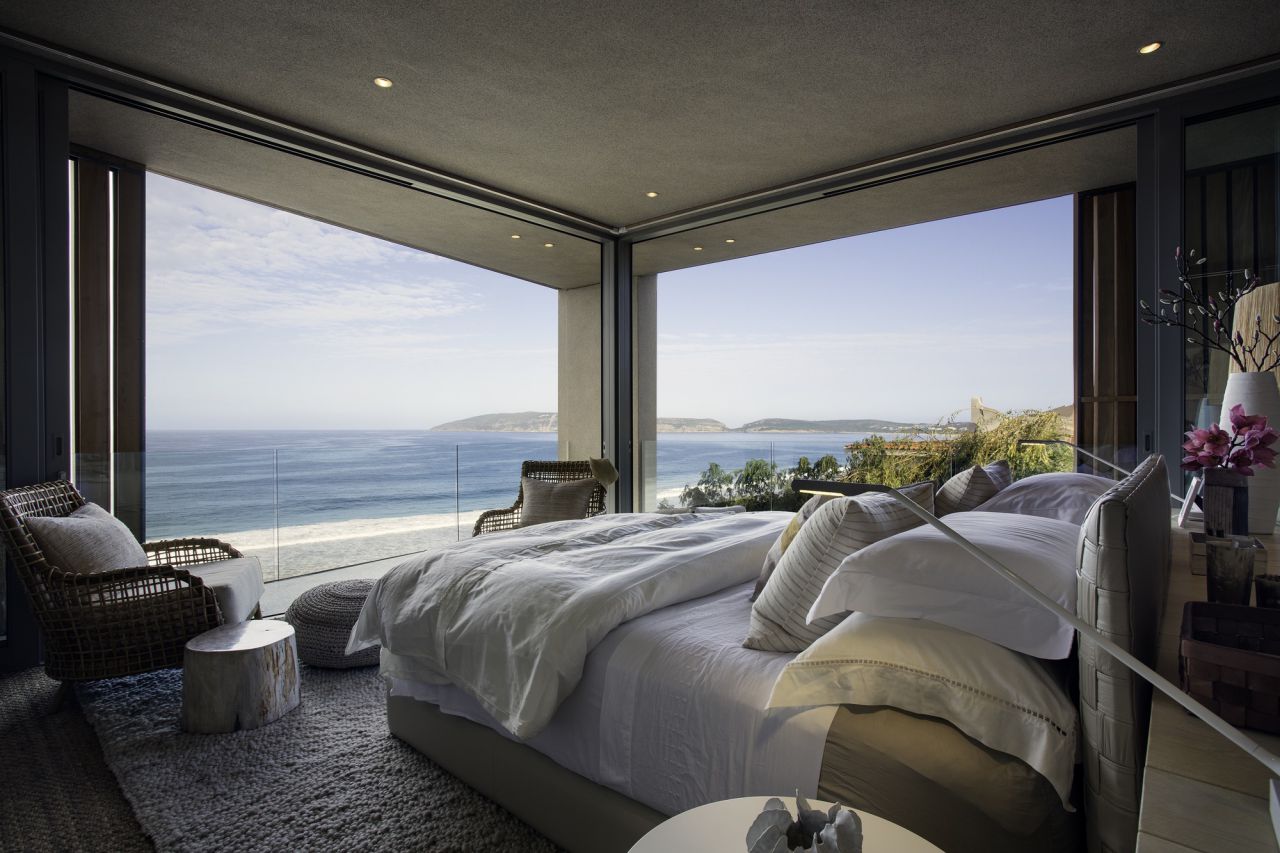 10 | Some people prefer a dark bedroom space with little light, so dark paint and curtains are ideal for them. Beachyhead House in Plettenberg Bay, South Africa by SAOTA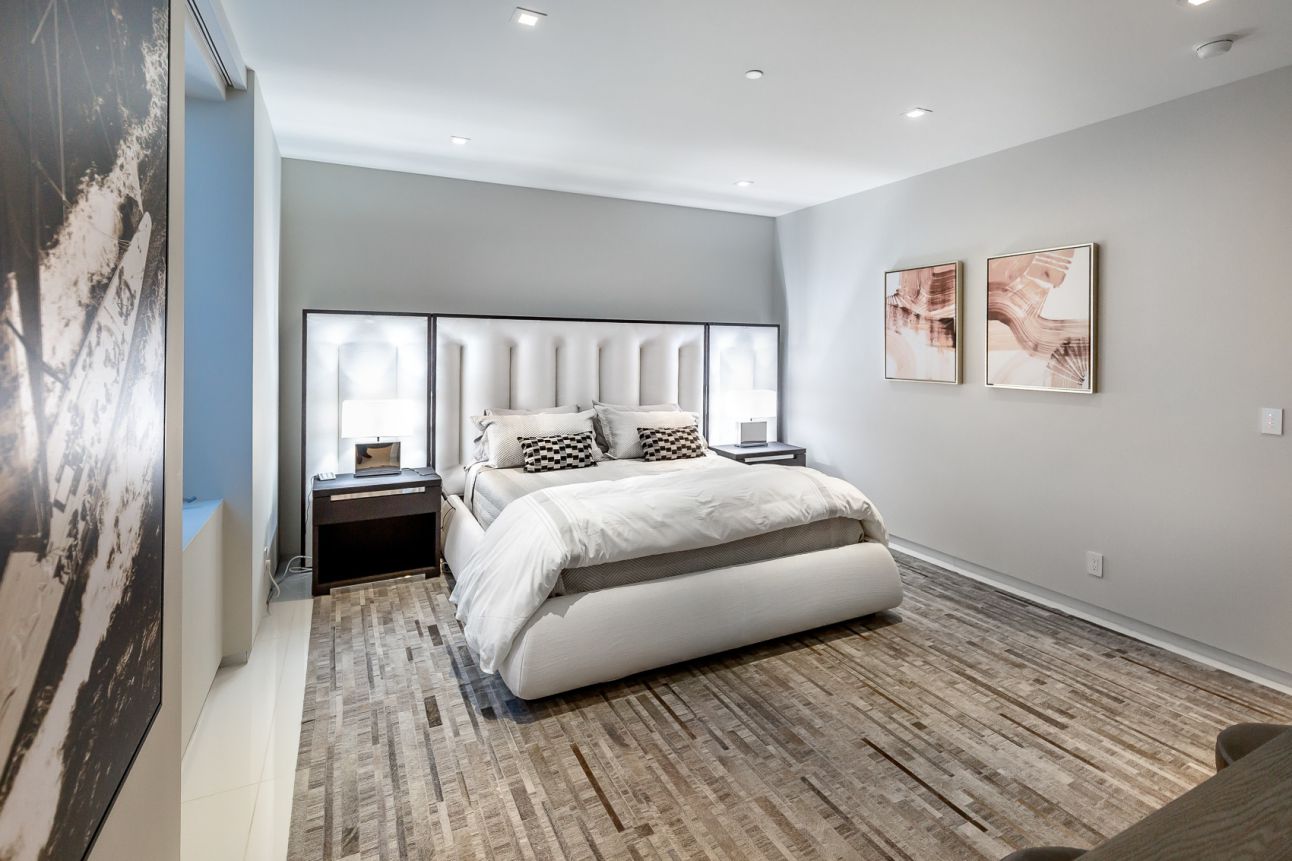 11 | In the long sleeping space, combining gray paint with other colors is a brilliant idea. Because of the headboard side lights, you won't feel hemmed in. Readcrest Drive Modern Home with the finest in high-end finishes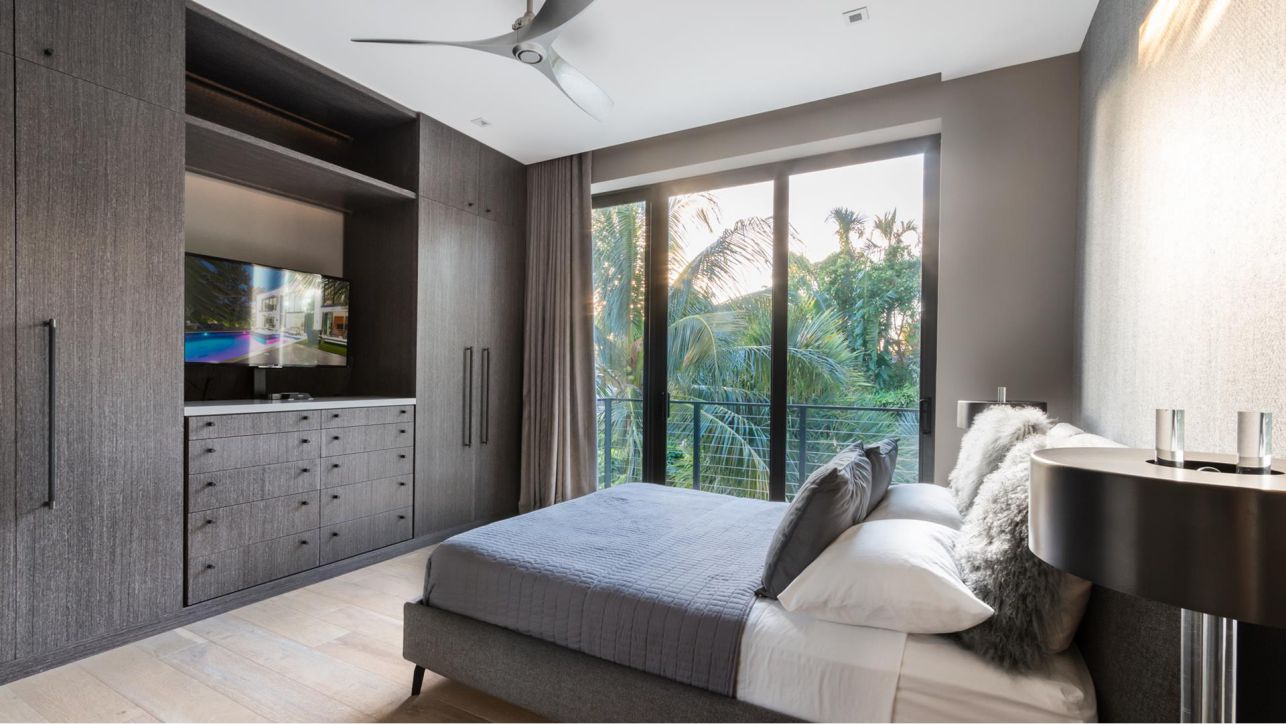 12 | Gray is used extensively in the room's design and furniture, but thanks to a skillful combination of color tones and appropriate materials, the space does not become drab. Tour of A Modern Home for The Ultimate Miami Beach Lifestyle
More Ideas for Kitchen: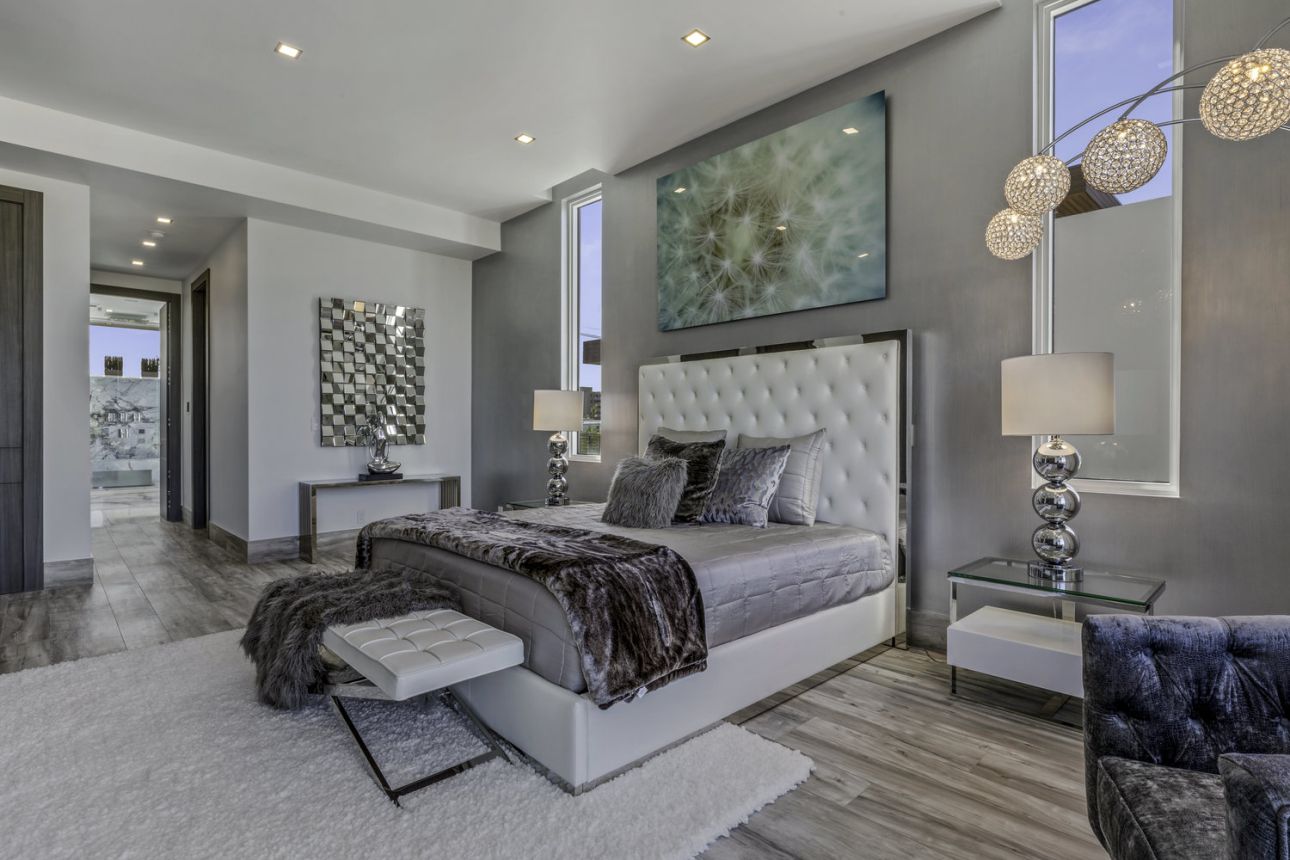 13 | A contemporary bedroom with a multi-angle design and gray-toned walls. Tour of Fantastic Ultra Modern Home in Fort Lauderdale, Florida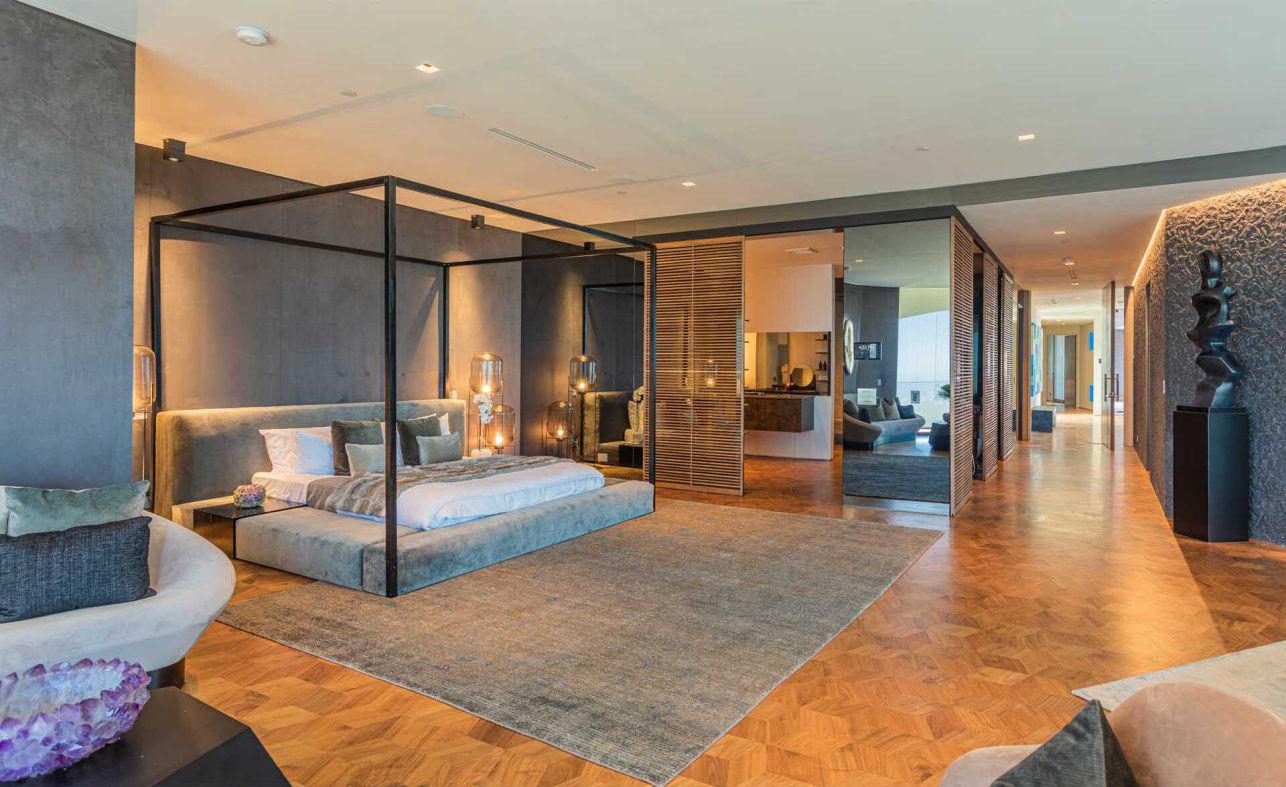 14 | Under the yellow light, the gray as the main wall color for the entire open bedroom space, combined with the wooden brown floor, makes the space more shimmering. $36,000,000 Ultra-private Retreat and Conveniently Located Los Angeles Modern Mansion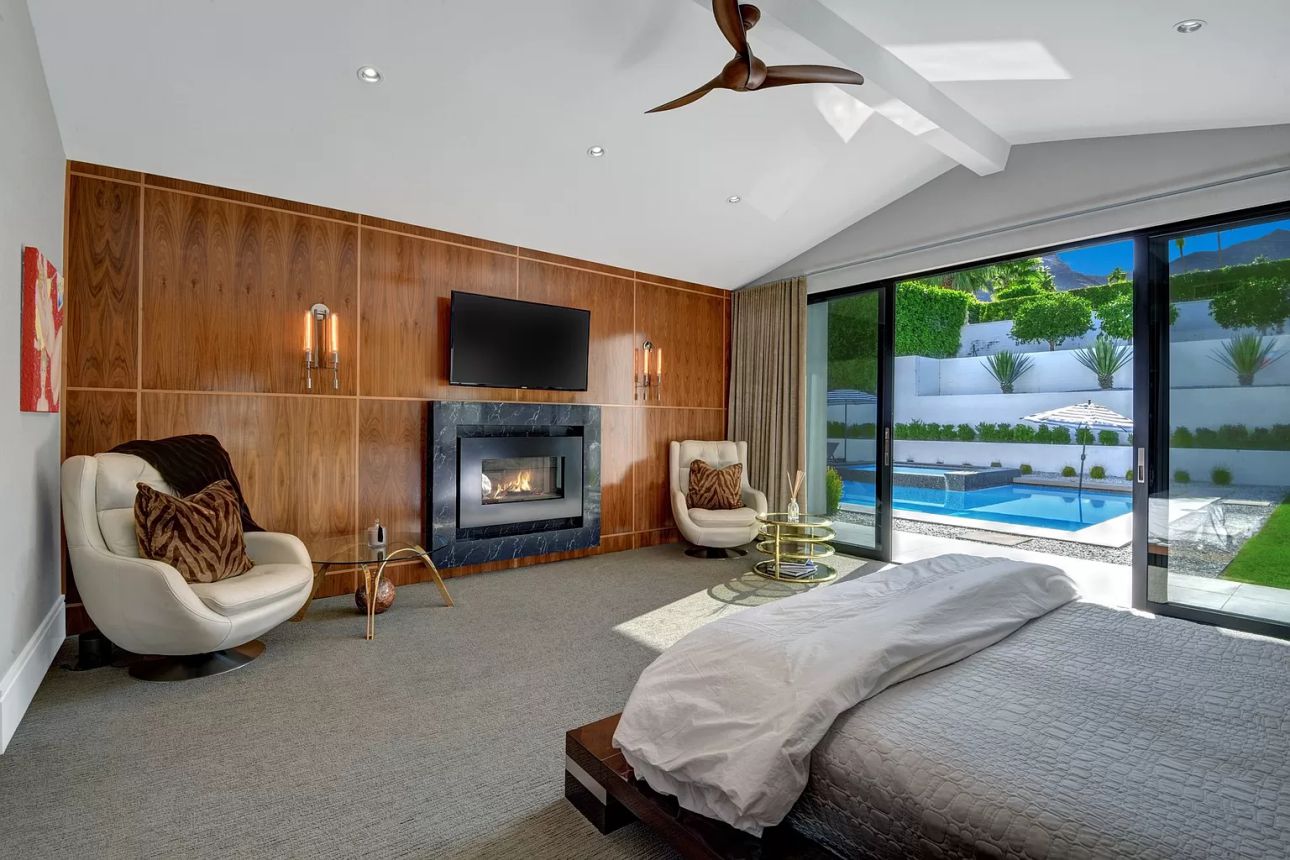 15 | The talented designer cleverly changed the color from the main gray tone to other furniture in the room, making the bedroom more colorful and lively. Masterfully Modernized Rancho Mirage Estate Listed for $3,329,000
---
Thousand of high quality images of Bedroom and more you can see at Bedroom Gallery.